MetaWeek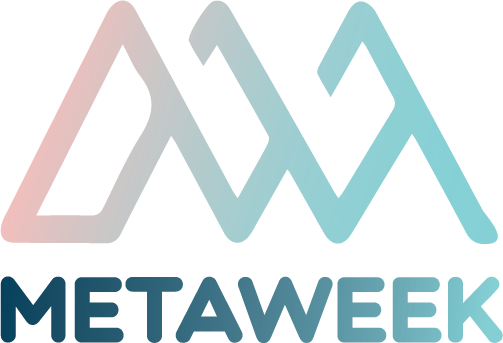 7 to 10 March (Full Week) / 8 to 9 (Main Summit)
 Metaverse, an avant-garde creation of the blockchain development world, even though being in its early innings, promises to deliver a trailblazing experience for millions of users and shake the world's economy and innovative landscape. The market opportunity for launching the Metaverse may bring an annual revenue of over $1 trillion. Web 2.0 companies, tech giants like Facebook, have already picked up the Metaverse stance, raising questions on whether they will become centralisation proponents for Web 3.0 or not. 
Breaking barriers between digital and physical space, Metaverse is best described as a virtual world with highly sophisticated visual and art experience and crypto based DeFi backbone, filled with self-governed communities, and powered by interoperable blockchain networks. Inside a Metaverse, users can share and store an unlimited amount of data, use self-sovereign IDs, play games and earn & trade digital assets, create limitless digital art pieces and play with NFTs and virtual goods, launch marketplaces – you name it. 
Alongside Metaverse, essential financial and non-financial applications of blockchain will be covered during MetaWeek, a week-long event with a core 2-day conference and rich schedule of side events. Empowering other technologies, blockchain creates a vibrant symbiosis of advanced tech. From a buzzword to a global financial and industrial game changer — it has undisputedly become part of everyday life. Transparency, immutability, security, privacy — all the benefits of blockchain & crypto are on high demand, and are constantly discussed both at a developer's desk and at a regulator's office.
Blockchain masterminds, NFT creators, DeFi spearheads, AI forerunners, artists, gaming tycoons, data analysts, Metaverse instigators and other experts interested in creating and nurturing the Web 3.0 world will converge to Dubai for major MetaWeek event, which will combine high-level offline networking and content and all-around metaverse experience. Blockchain and its computing power is the main pillar for global digital transformation, so the current state of blockchain industry and the variety of protocols and solutions for FinTech, enterprise, logistics, entertainment, asset tokenisation, IoT and AI will also become part of the 2-day conference agenda.
MetaWeek 2022 Official Website: https://www.themetaweek.com/
 MetaWeek Social Media Account:
 Facebook (@themetaweek): https://www.facebook.com/themetaweek
 Twitter (@themetaweek): https://twitter.com/themetaweek

LinkedIn (@MetaWeek): https://www.linkedin.com/company/metaweek
Instagram (@themetaweek):https://www.instagram.com/themetaweek/
Telegram: https://t.me/+cAoACKqUt4RkYmQ0
#MetaWeek2022 #metaverse #meta #bitcoin #blockchain #Dubai #DeFi #DLT #digitalasset #crypto #tokenization #Cryptotalks #DxTalks  #rudyshoushany #Dubainft #NFT #Dubai #Emirates #UAE #Mydubai #Dubaimeta #nftcommunity #NFTCommunitydubai