DXTALKS ESTEEMED SPEAKERS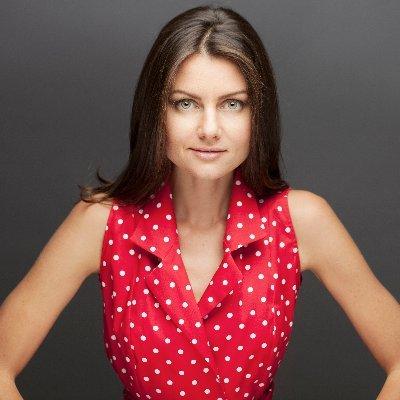 Irina Karagyaur

Head of metaverse growth at unique network Polkadot Head ambassador.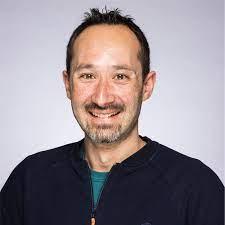 Sebastien Borget
Co-Founder & COO of The Sandbox, decentralized gaming virtual world. President of the Blockchain Game Alliance, advocating for NFTs & Blockchain in games.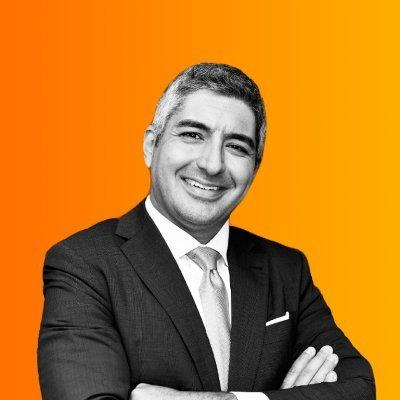 Henri Arslanian

Crypto digital assets, best-selling author , keynote speaker, university professor.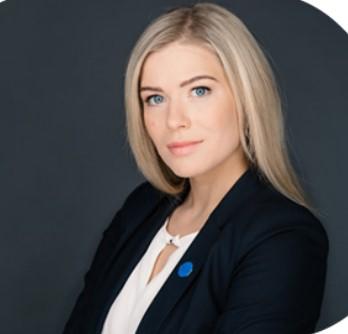 Anett Numa
e-Estonia Digital Transformation Adviser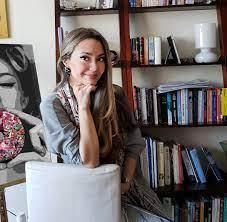 Kristel Bechara

Award winning Female Contemporary & NFT Artist.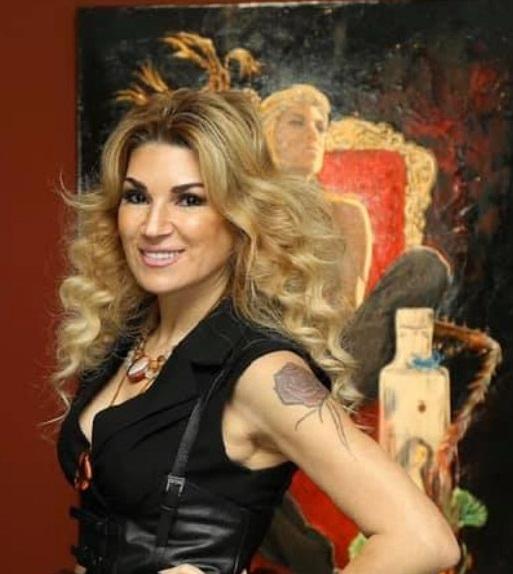 Shurooq Amin
Artist & Kuwait's OG NFT Queen.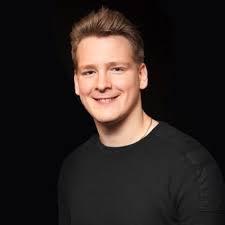 Ivan on Tech
Blockchain speaker & educator Ivan on Tech - one of the most successful and trusted blockchain channels on Youtube and is also an international blockchain speaker and educator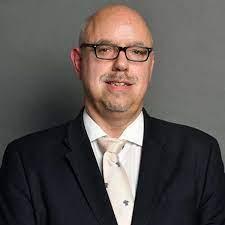 Jorge Sebastiao
Co Founder ECOX. CEO, CTO, CISO, Entrepreneur, Board Member and Advisor EcoX Co-Founder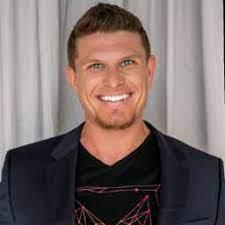 Kyle Chasse

Founder & CEO at Master ventures & PAID networks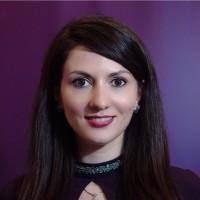 Maria Vovchok
Blockchain Association Ukraine Blockchain Journalist. MC, podcast host, and ambassador at Finoverse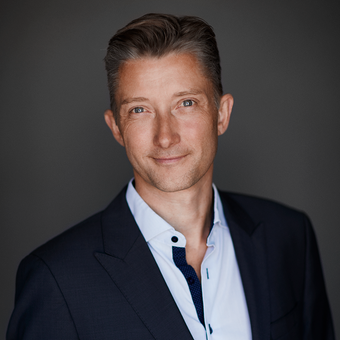 Thomas Jensen
CEO Milestone System, Thomas is an executive leader with a strong global footprint that includes P&L responsibility for international businesses in software and hardware.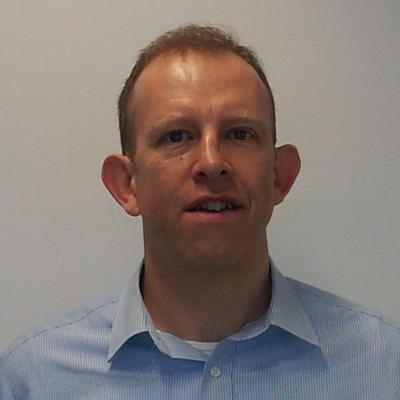 Jonathan Clark
EMEA Business Development Manager, HP Networks at Hewlett Packard Enterprise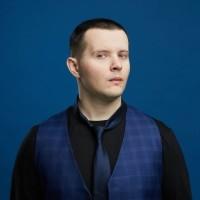 Yonah Welker
Explorer, Public Evaluator, Board & Chair Founder of many tech startups and labs, works on Human centered tech research and policies behind them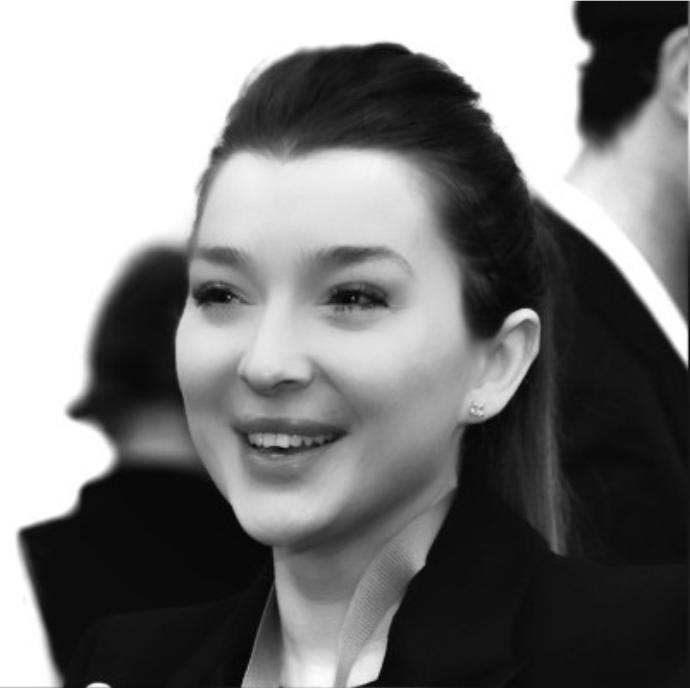 Amalia Grochal
Founder MIRAI DAO. She's on a mission for UAE to become the biggest Crypto and Blockchain Hub in the World. Partnering with different Entities results in mutual progress for a better future.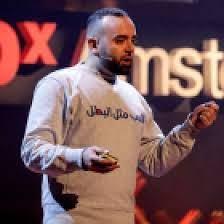 Tey Al Rejula
Founder at FLUUS .com, Author of the invisible Son, 4X TED Speaker.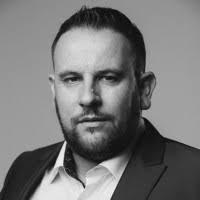 Niko De Jonghe

President Blockchain Valley.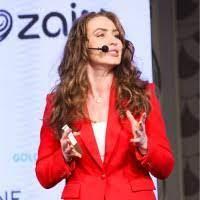 Raluca Berchiu

Customer Experience CX Strategy & Transformation.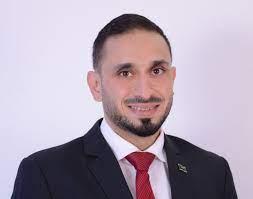 Hamza Naqshbandi
Associate vise president IDC, Responsible for the leadership and overall strategy of IDC in Saudi Arabia and Bahrain.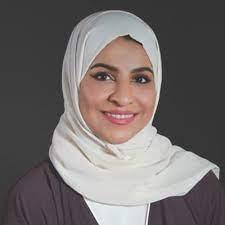 Leila Al Hadhrami

Digital Transformation in Smart Cities.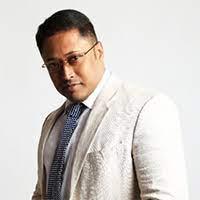 Arjit Bhattacharyya

Founder & CEO of Virtualinfocom,
World Leader Summit.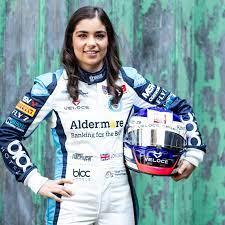 Jamie Chadwick

Professional racing Driver, student at Jamie Chadwick racing school.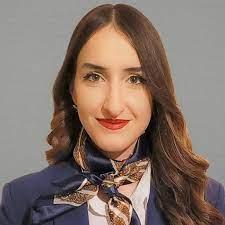 Maryline Ordekian

Crypto Currency Legal specialist.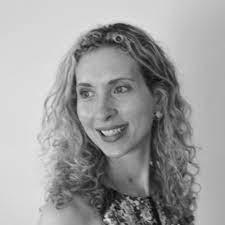 Jennifer Senhaji

Growth & BD working in emerging technologies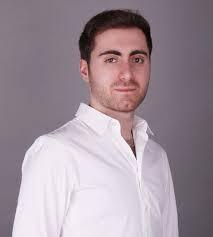 Roberto Asseily

Co-Founder & CEO of the Metapreneur NFT.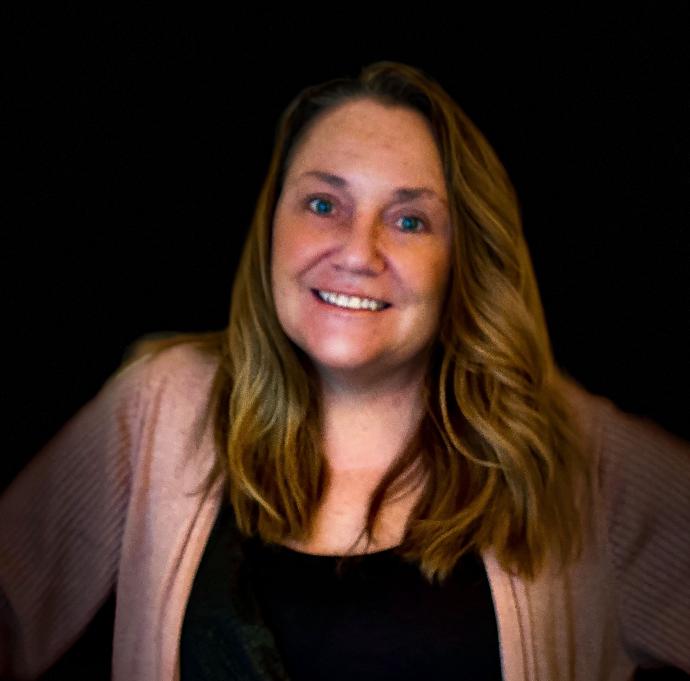 Tammy Maggs

Co-Founder& CEO Metaclub, Sales, Marketing & Finance Metawomen NFT2.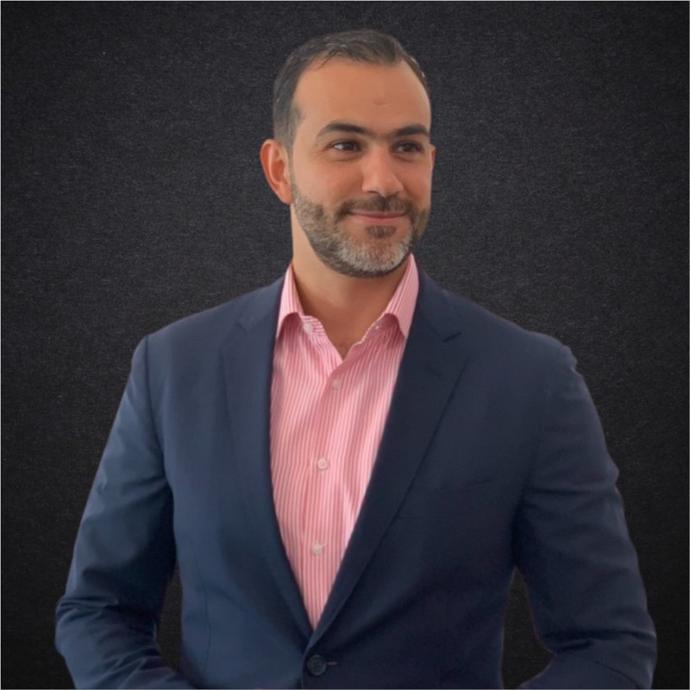 Talal Al afghani

Co-Founder of Nifty Souq.
First Arab NFT Market Place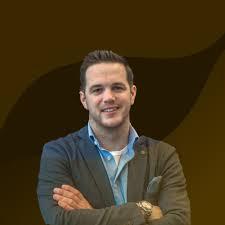 Bruno ver

Co-Founder & CEO of Niftify.io.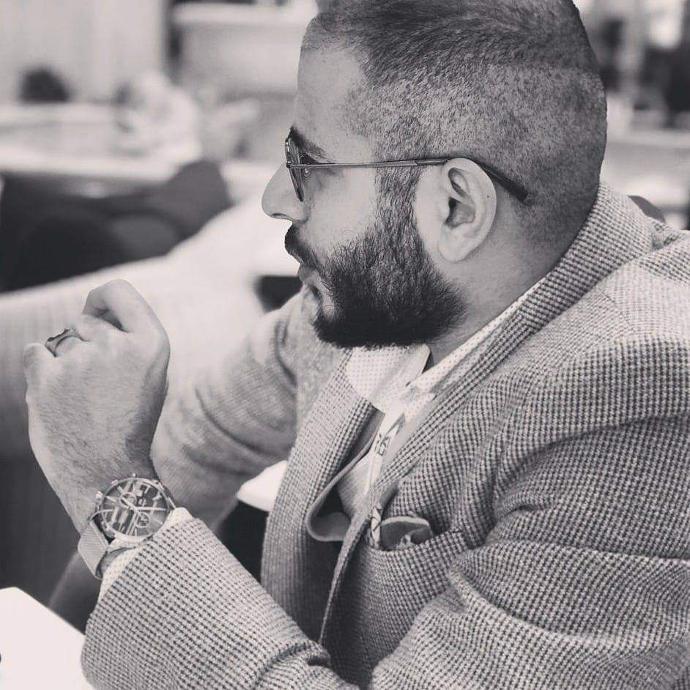 Rabih Nader

Founder LeBaCoin Step In.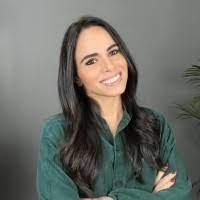 Nagham Hassan

Founder of Bintcoin.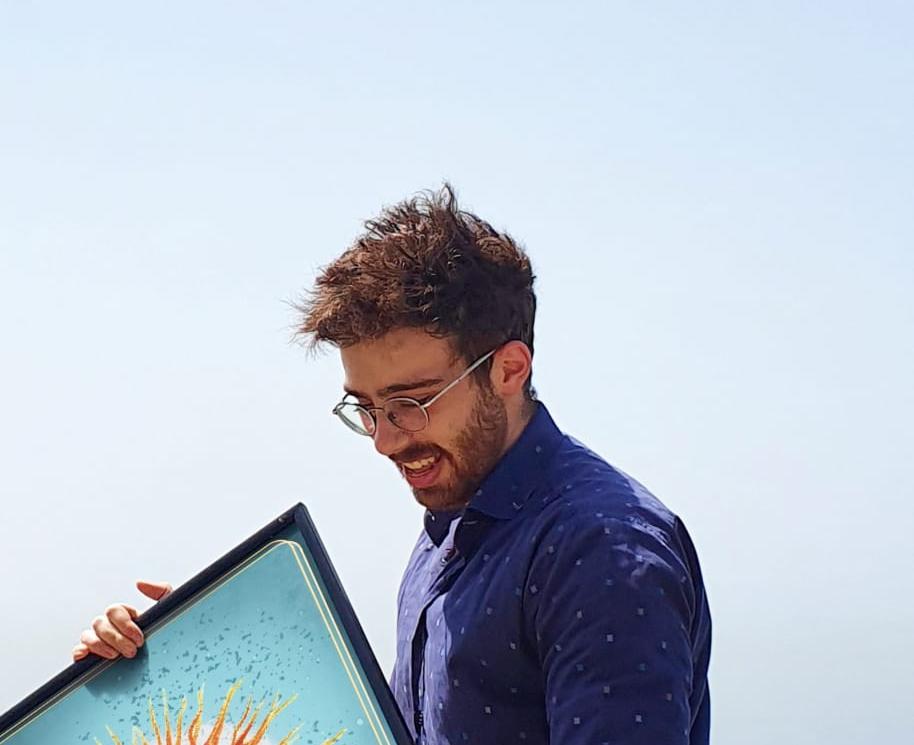 Ralph Khoury AKA Ginger Potter

NFT Artist.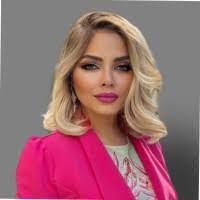 Pegah Gol

Amazon Best Selling Author, WBAF International partner, executive branding specialist, C-Suite Career Coach & key note speaker.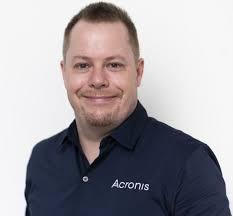 Candid Wuest

ACRONIS Vice President of cyber Protection research.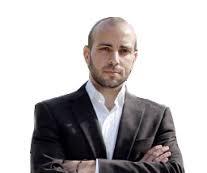 David Frem

Owner at Frem industry Electric Vehicles Cars 3.0.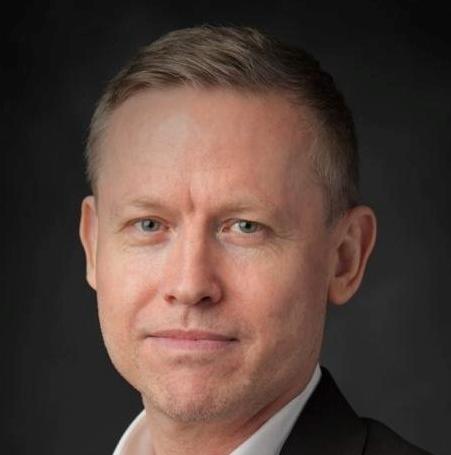 Ola Lind

CSO Nasdaq Listed FTFT, CEO & Director FTFT Capital.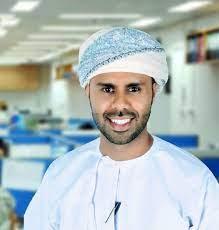 Amr Baabood

CEO of COMEX Technology Show.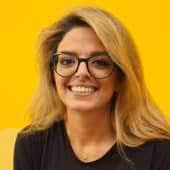 Yusr Sabra

Co founder & CEO of Wakilni.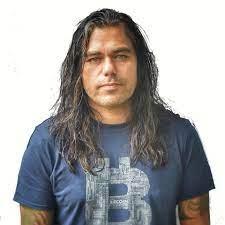 Didi Taihuttu
The Bitcoin Family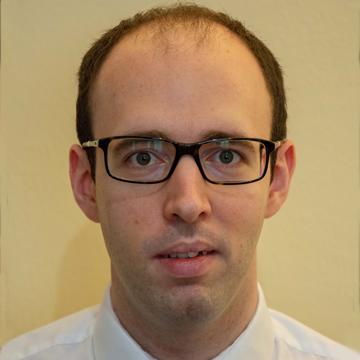 Dr. Oriol Caudevilla

Co leader of the CBDC and financial inclusion working group at the global impact Fintech forum GIFT.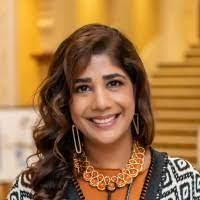 Amirita Sethi
First NFT artist in Dubai.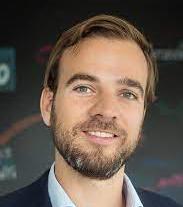 Edward kliphius

Partner , Sofinnova partners.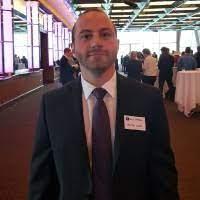 Mazen Jradi

The B.Hive NFT web3 space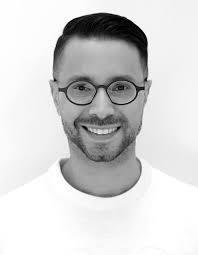 Rami Kadi
The first fashion designer in the Middle East who dropped NFT Collection on the Cardano blockchain.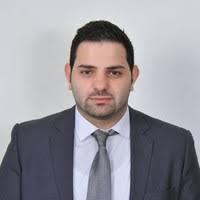 Hasan chokor
Founder of Hackergy live white hacking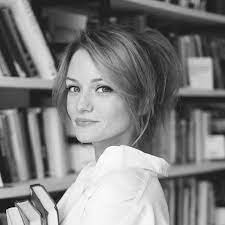 Olga Yaroshevsky
Head of Content Strategy, NexChange Group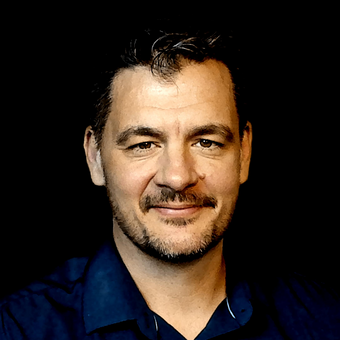 Thomas Helfrich "AI Nerd"
CEO and Founder of instarel.ai and the host of the "Ai Nerd" YouTube channel.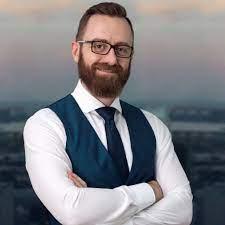 Rabih Bou Rached
Founder and CEO of FEDS group.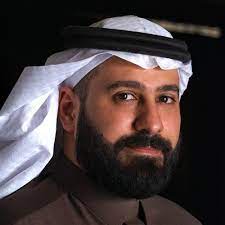 Mohannad AlKalash
Founder of Cyberx World Cisco Sales Manager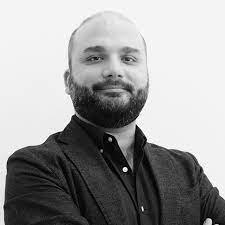 Andre Abi Awad
Founder of entreprenergy. Co-Founder at acesofventures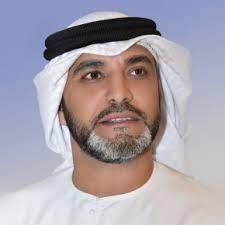 Dr Hamad Khalifa
Telecommunications Specialist Co-Founder of Digital AlBrza "Social Network for Business" Telecom Division Manager at Abu Dhabi Police .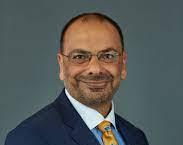 Mohamed Roushdy
Fintech | Open Banking | DX Founder Fintech Bazaar Member - Fintech work group at Arab Monetary Fund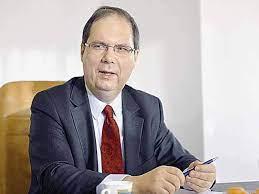 Jean-Michel Godeffroy
Int'l consultant JMG Consulting Chairman of the Central Bank Payments Conference Senior advisor to the Arab Monetary Fund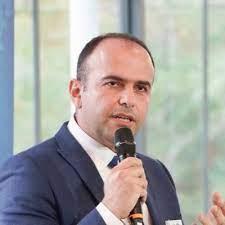 Michel Khazzaka
Cryptopayments Thought Leader International cryptocurrencies consultant Crypto Leader at France Payments Forum Speaker, Lecturer on Crypto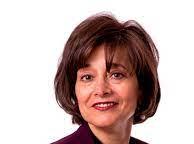 Samia Melhem
THE WORLDBANK GROUP Global Lead, Digital Capabilities Infrastructure and PPP Global Practice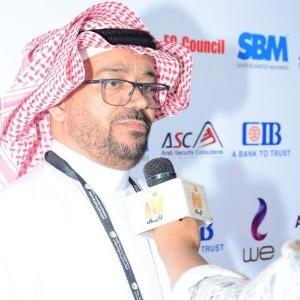 Abdulrahman Al-Nimari
Cybersecurity Architect/Consultant Arab Social Media Cyber Security Influencer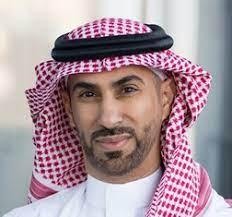 Yasser Alobaidan
Digital Transformation | Innovation CEO Jawra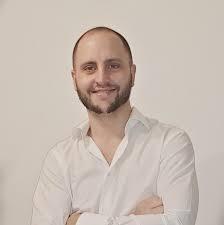 Mariano Di Pietrantonio
Senior Marketing Manager at Maker Foundation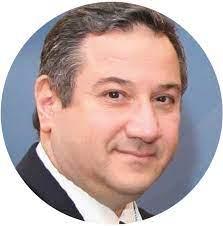 Dr Ashraf Gamal
Chief Executive Officer of Hawkamah, the Institute for Corporate Governance, the DIFC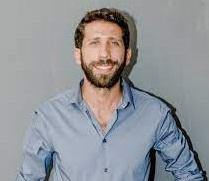 John Achkar
Tamayyza Talent Development, Founder and CEO of a design and manufacturing board game "Everythink" based in Beirut.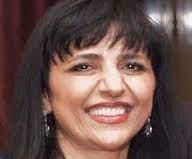 Lina Oueidat
Government Agencies Consultant Ministry of Interior Ministry of Health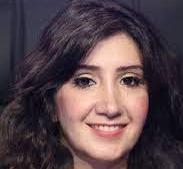 Mirna Shidrawi
Project manager with twenty years of experience in designing and executing international development programs with international NGOs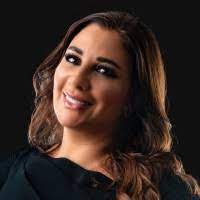 Mirna Sleiman
Founder and CEO of Fintech Galaxy, the MENA region's open finance and innovation platform.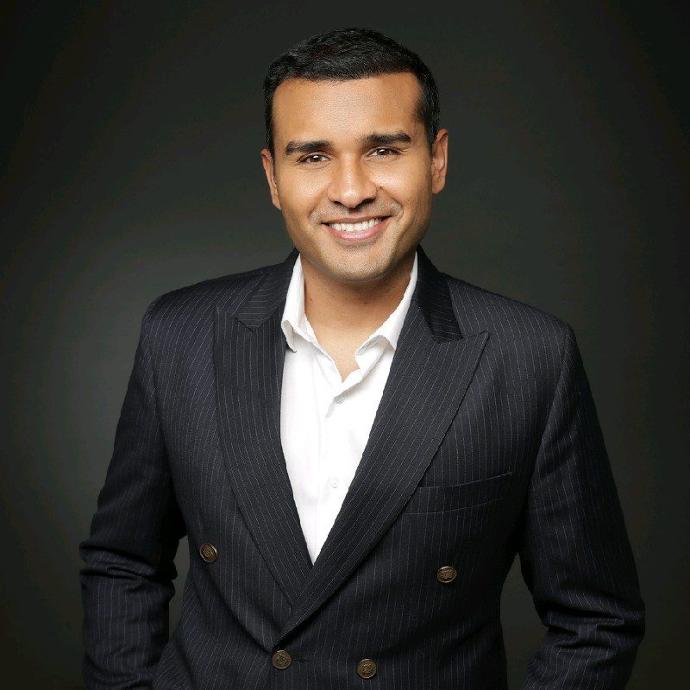 Nameer Al Khan
leading fintech influencer and thought leader in the MENA region. His area of focus for 2022 is Sustainability x Fintech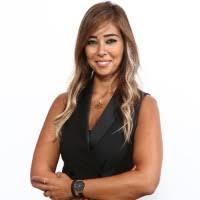 Nisrine Al Turky
founder and CEO of Internet of Trees (IOTree)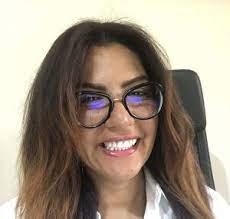 Noha Shaker
F ounder and Secretary-General of the Egyptian Fintech Association and the elected Vice President of both the Africa FinTech Network and the union of African FinTech associations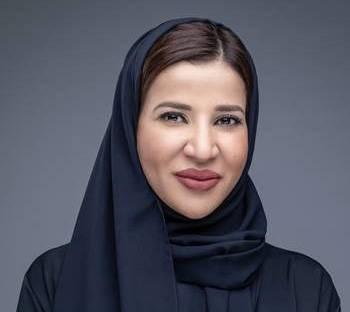 Raja Al Mazrouei
A visionary and influential leader within the finance and technology sectors.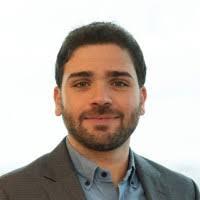 Mohammad Sabouneh
Co-founder and Board Member at Moodfit and Startup Mentor at Speed Accelerator


Jana Kabrit
Director of Communication, Instructor at AI Beirut. All Girl code.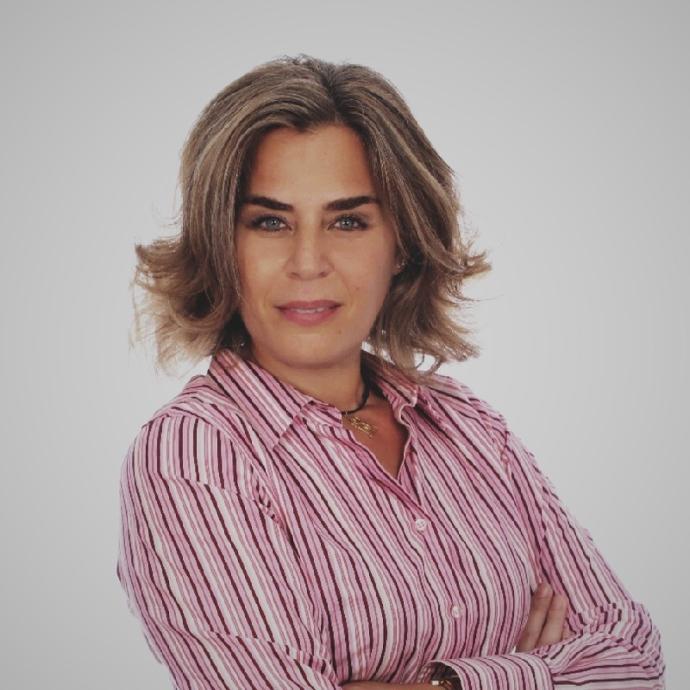 Christine Francis
Leadership & Culture Transformation Coach - Founder of Grounded Positivity, Passionate about working with leaders and organisations and about gender diversity and inclusion in the workplace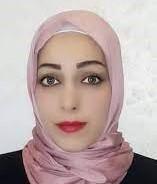 Maguy Al Hijazi
Professor of Biology, Winner of the Global Teacher Award 2020.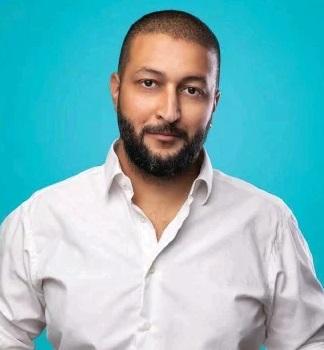 Firas Mghames
Managing Director FeerMcqueen,
CEO Flag M Group.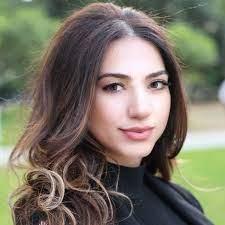 Dr Marita Hojeij
Advocate for artificial intelligence & data science adoption in the Arab world. Women & diversity in technology.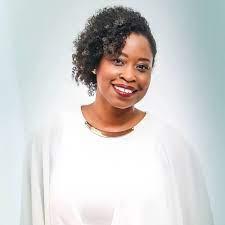 Lavinia D Osbourne
CogX Gender Equality Leader Award Winner 2022 I Linkedin Top Voices I Founder of Women in Blockchain Talks I Creator of Crypto Kweens NFT Marketplace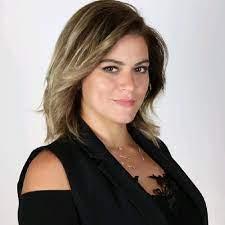 Randa Al Rifai
Founder - Bitcoin Blockchain Beirut Labs , Founder - Lebanese Association for Digital Transformation.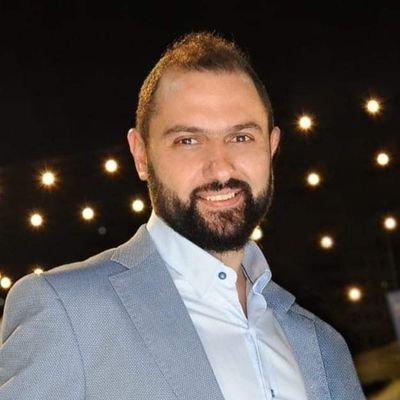 Salah Awad
Product manager, Facebook developer circles lead, Software developer, technology addict, business consultant, digital marketer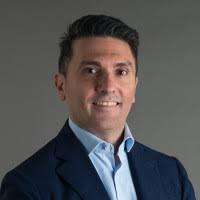 Roberto Croci
Regional Managing Director Microsoft for Startups Microsoft for Startups Where B2B startups scale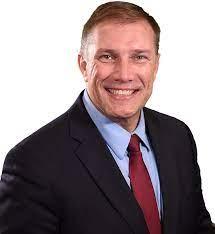 Mark Thomas
President at Escoute Consulting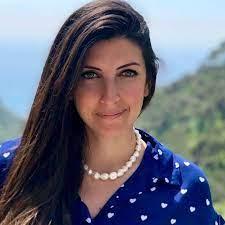 Sara Abdallah
Facebook Developer Circle: Beirut Co-lead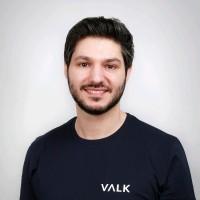 Elie Azzi
Co-Founder - CPO @ VALK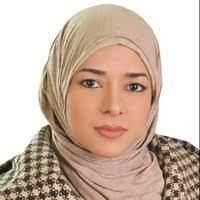 Eman Herawi
Founder of Arabs in Blockchain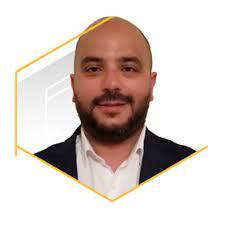 Charbel Ghostine
Managing Partner at Blockchain Leaders & USI LLC | Crypto | NFT | Blockchain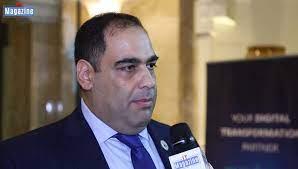 Tony Keirouz
President of LITS Board of Trustees

Charbel Diab
Regional sales director for the Middle East, Africa, and Pakistan at OneSpan




George El Ally
CEO & Founder of Kleos

Anas Khattar
Co-founder of Digico Solutions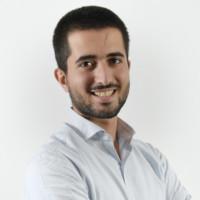 Wael Khattar
Managing Partner at Anachron Technologies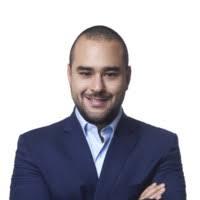 Jad Ojjeh
Executive Director MIT Lebanon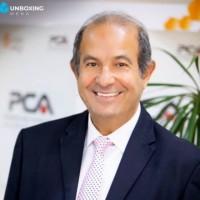 President Camille Moukarzel

President of PCA (Professional Computer Association of Lebanon)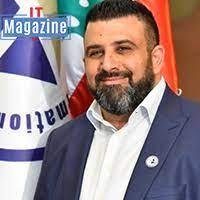 George Khoueiry
President of IT syndicate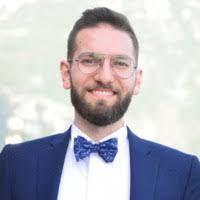 Christophe Al Zoghbi

Founder & CEO Zaka, The Leading AI Training & Consultancy platform in Middle East.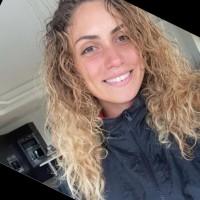 Juana Attieh
Founder L₳LKUL DAO & Co founder Fluus. She is on a mission aiming at facilitating the adoption of blockchain technology and decentralized systems in the Middle East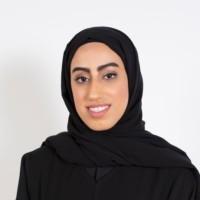 Noora Alshehhi
instructor excellence Swiss BlockchainTokenization Specialist & Training Instructor, building a community of blockchain specialists.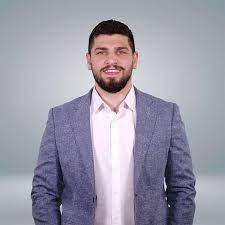 Oman Kandil
Chief Executive Officer at OBCIDO. CEO OBCIDO Inc. | Speaker | Coach | Web3.0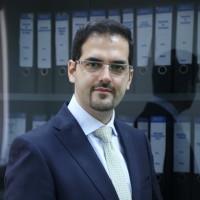 Dr Rony Darazi
Vice Rector for Cooperation and Internationalization at University Antonine. Chair of the computer Society Lebanese sector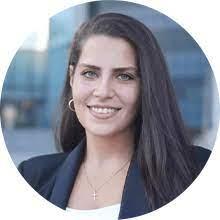 Maral Nouri
COO Luna Media Corp. has been in the blockchain and crypto industry ever since 2019, and started off as a project manager at Luna PR in 2020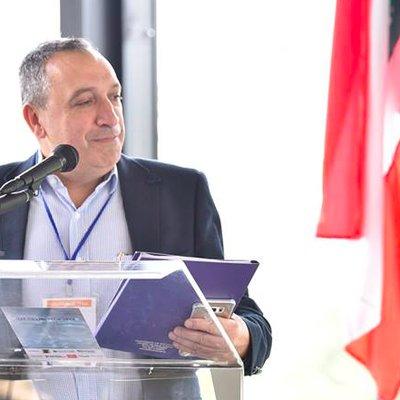 Dr Walid Karam
Ormer ICT advisor to the Lebanese minister of telecommunication, Secretary IEEE Lebanese sector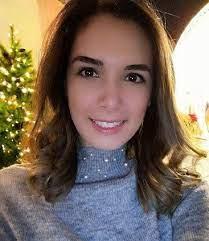 Lyne Sidawi
Founder of VinkYou. Chair of IEEE young professionals Lebanese sector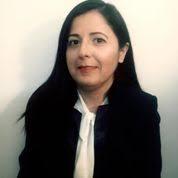 Dr Sara Abou Chakra
Professor of Electrical and Communications Engineering, Chair of IEEE Women In Engineering (WIE)