Sponsor 2023 edition?
Recognizing the TOP 25 Women in Fintech, Blockchain & Artificial Intelligence
in Middle East and North Africa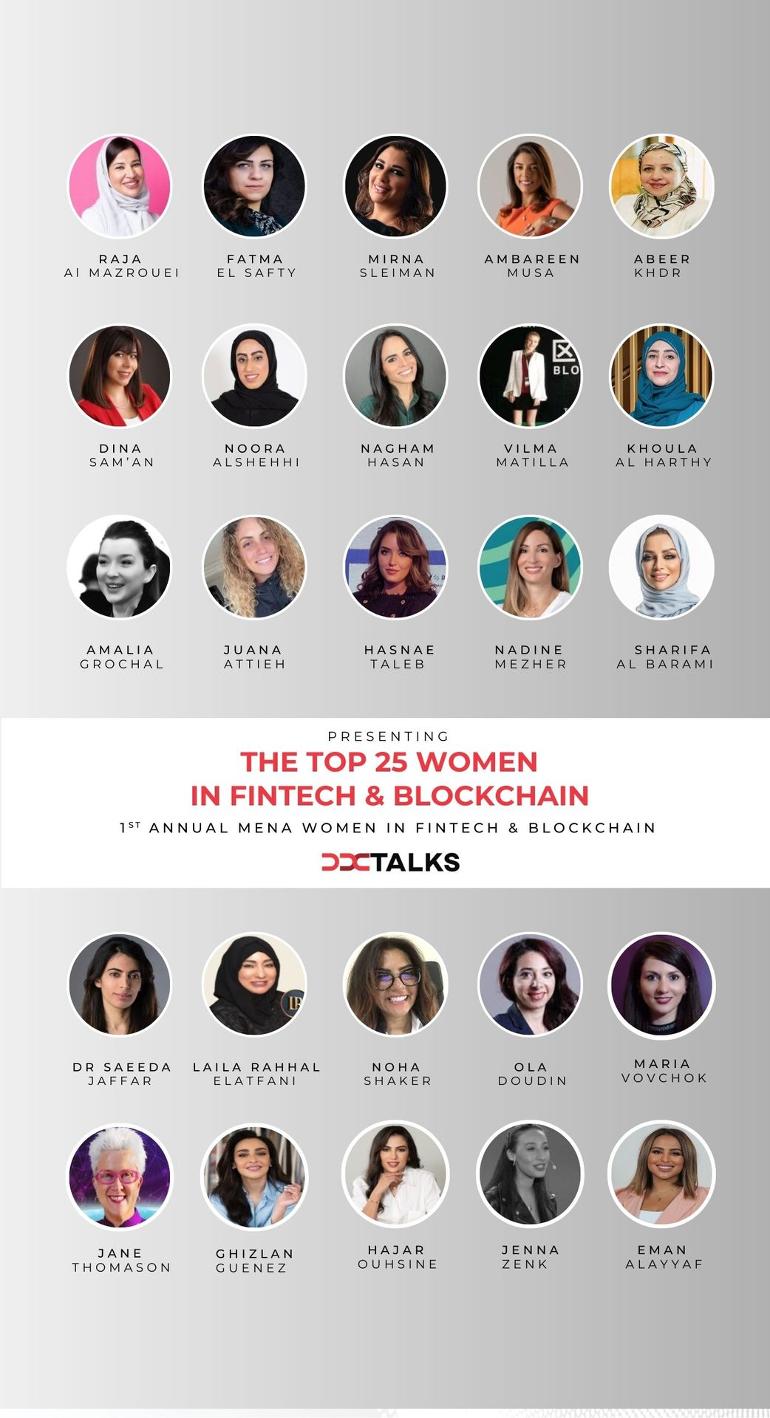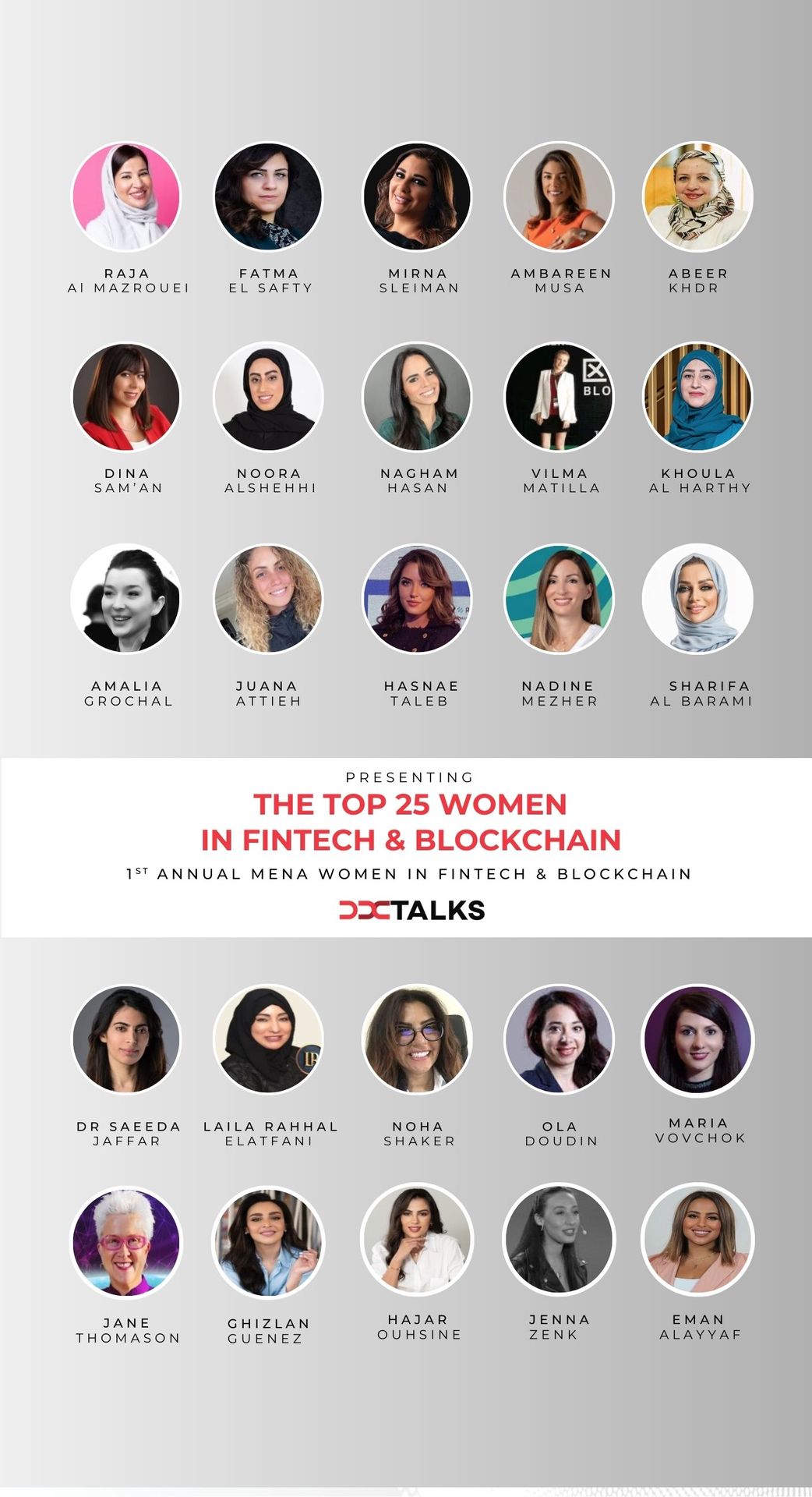 If you always do what you always did, you'll always get what you've always got.

IT'S TIME TO CHANGE

TOP 25 WOMEN LEADERS IN FINTECH, BLOCKCHAIN & ARTIFICIAL INTELLIGENCE
AN INITIATIVE BY DxTalks


DxTalks proudly presents its highly anticipated second edition event, dedicated to honoring the outstanding achievements of influential women in the fields of Fintech, Blockchain, and Artificial Intelligence. This edition focuses specifically on the Middle East and North Africa region, highlighting the valuable contributions these women have made.
As the number of women in the fintech, Blockchain and AI sectors continues to grow, it is crucial to recognize the importance of showcasing both current and future leaders, inspiring the next generation of trailblazers.

DxTalks, in collaboration with ecosystem partners and esteemed judges, wholeheartedly acknowledges and applauds the remarkable efforts and pivotal roles played by these exceptional women in the accelerated digital transformation that followed the Covid-19 pandemic.
Check out 2022 select top 25 women in fintech and blockchain.
DxTalks pioneers, leading the way for women in the space.
Nomination and Selection Timeline for the year 2023 👇👇👇👇👇
Nomination open
15 July -
30 Sept 2023

2nd Annual - MENA Women in FinTech & Blockchain
Top 25 Women in Fintech, Blockchain & AI Announcement
Nominate now
Nominate yourself or someone you admire before September 30, 2022 (UAE time midnight) for a chance to be recognized as a true game-changer! 🌟
✨ Don't miss out on this incredible opportunity to shine a spotlight on the phenomenal women transforming the future of technology in the MENA region. 💡

Last year supporting partners

Want to become a Sponsor? Connect with us 👇👇👇