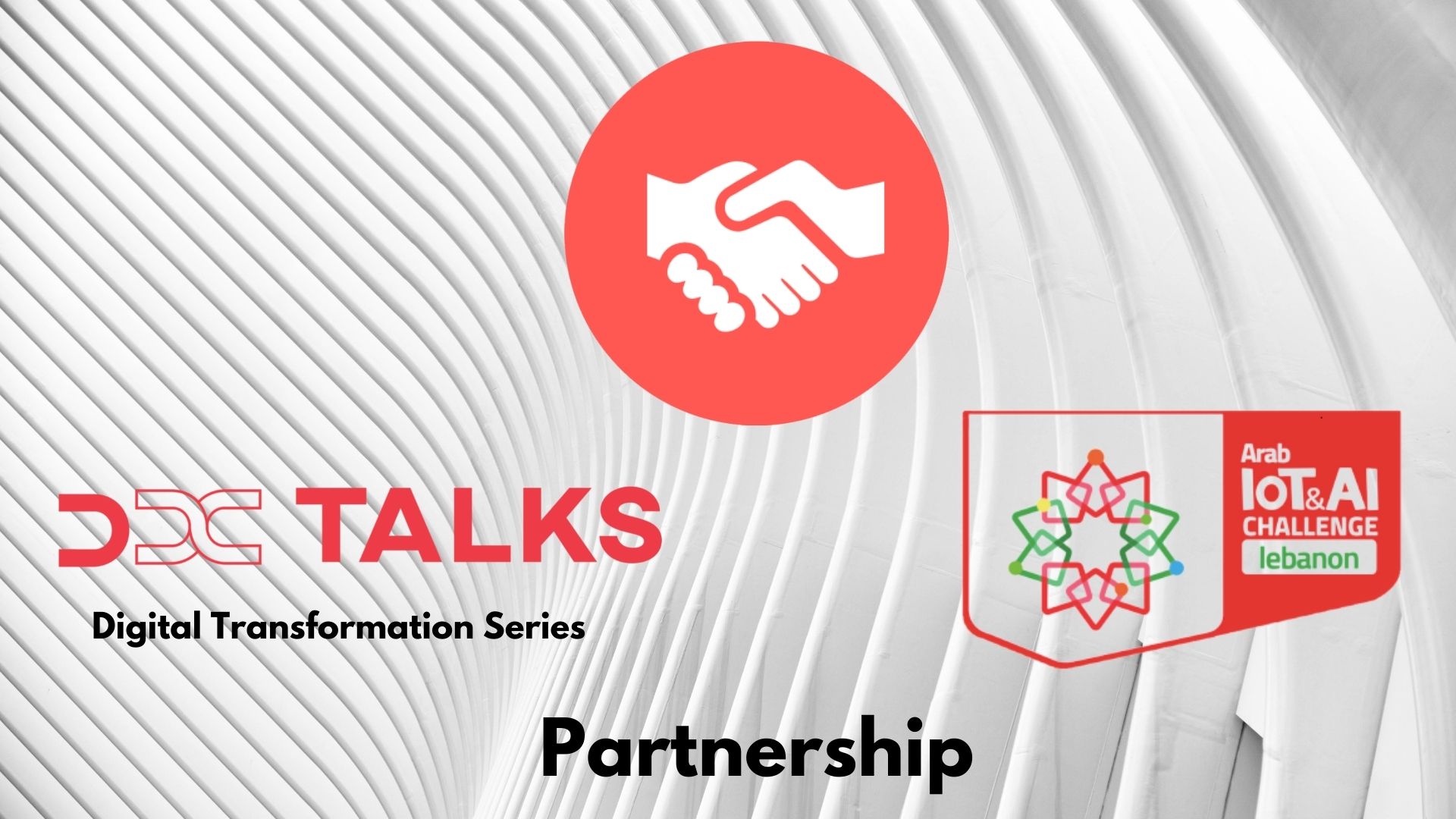 DxTalks announces strategic Media partnership with Arab IOT & AI Challenge Lebanon
  September 1, 2021- DxTalks has entered into a strategic Media partnership with Arab IoT & AI Challenge Lebanon.

This partnership will be supporting both parties in their mutual efforts in enhancing IoT & AI in the Arab region. The two PARTNERS will be cooperating on the organization of the Lebanon Arab IoT & AI Challenge activities to bring further awareness on the IoT & AI technology in the Lebanon and the Region, and subsequently, create a strong supportive community and lots of opportunities
 In this regard, PARTNERS look forward to fostering a strong relationship in Lebanon (the Middle East and Africa (MEA)) region landscape as part of PARTNER's coordinated effort to build the IoT & AI ecosystem.
 Initially, the partnership will revolve around bringing forward Lebanon IoT & AI Challenge. With time, the Partners will also collaborate on events in Lebanon, MEA region and Beyond.
 About DxTalks
DxTalks is an open Platform to the Digital Transformation Network & Community to advance by bringing value and knowledge in the latest progression of emergent technologies, strategies.
We Consult, Host & Organize events, Train and bring Valuable programs & workshops.
Contact Information: Rudy Shoushany @DxTalks.com
About Arab IOT & AI Challenge Lebanon
Lebanon IoT and AI Challenge is a regional capacity building and pre-incubation program for innovative ideas in the areas of IoT, AI, and related fields.
The challenge is not just a competition; it's a digital transformation movement. We aim at building qualified Lebanese calibers in the technical fields, that's why the program delivers training and workshops to the participants and provides them with all the needed support.
 After the training, participants compete in the local finals, then winners from each country get qualified to the regional finals that take place within the activities of the Gitex Technology Week in Dubai in October 2021.


Website: https://lebanon.arabiotai.org/
Contact Information: saraabouibrahim@lebanon.arabiotai.org
Partnership Date: Sept 1 2021
Program Manager: Sara Abou Ibrahim